Sermons and Reflections
by
The Rev. Ralph Miller Carmichael
1912-1995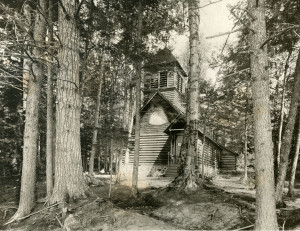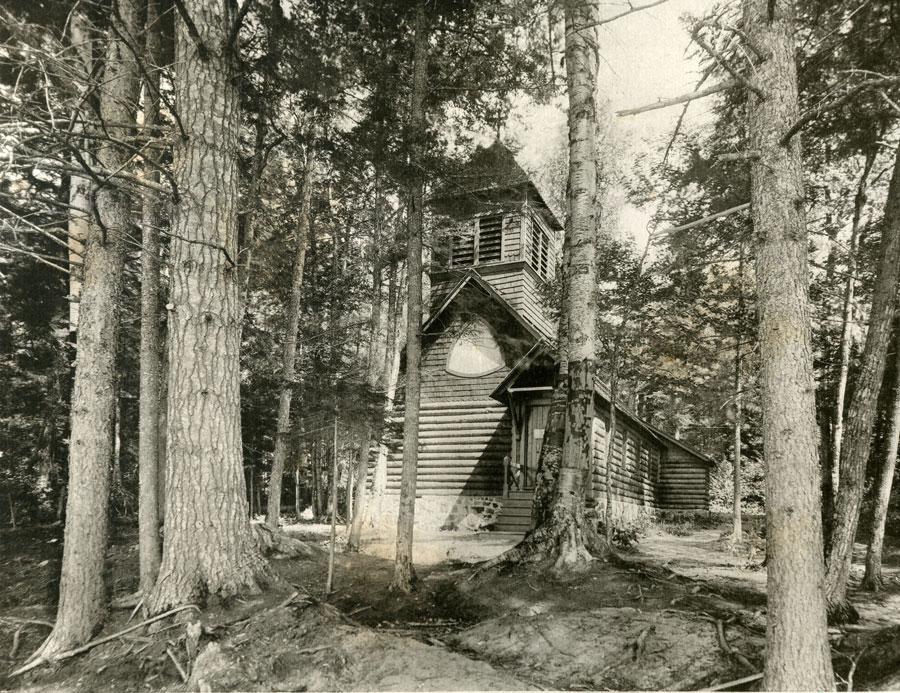 1885 photo by Edward Bierstadt
THE CHURCH OF THE TRANSFIGURATION
Blue Mountain Lake, New York
Historical Sketch
      The Episcopal Church of the Transfiguration exists as part of the pioneering work done in New York State by the Anglican branch of the Church. Significant work was done by the Church of England among the Mohawk Indians along the Mohawk River. Following the Revolution there was vigorous expansion of the Episcopal Church throughout upstate New York.
      With the opening of the Adirondacks to early tourism in the latter half of the 19th Century, many summer chapels were established. The first one in this area was the Episcopal Church of the Good Shepherd on St. Hubert's Isle in Raquette Lake in 1880, reachable only by boat. The rapid increase in summer visitors led to the desire for a church in Blue Mountain Lake. Under the direction of the Rev. Montgomery H. Throop II of Good Shepherd, Bishop Doane of Albany and a committee of summer residents, the Mission of the Transfiguration was formed in 1881, and met in the village school and in private homes.
      In 1885 construction was completed on the present structure and it was consecrated as a mission under the auspices of the Raquette Lake church by Bishop Doane on July 19, 1885.
      Father Carmichael served the Church of the Transfiguration for thirty-nine summers, beginning in 1957. He was appointed Priest-in-Charge in 1959.
---